By
Kevin McCrudden
, February 25, 2016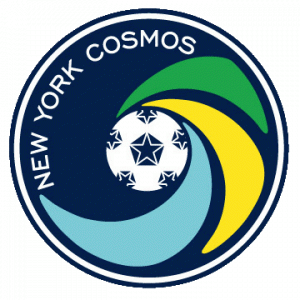 COSMOS APPOINT ASSISTANT YOUTH DIRECTOR
Championship winning club starts recruitment process for the newly approved academy status
New York (February 25, 2016) – The New York Cosmos announced today the appointment of Ronan Wiseman as the club's Assistant Youth Director. Wiseman arrives at the club shortly after the team received their U.S. Soccer academy status for the U-12 age group. Applications for the U-13 and U-14 age groups are still pending with U.S. Soccer.
Wiseman will be instrumental in ensuring that the Cosmos academy's style of play mirrors the first team. He will work closely with our 19 Academy Affiliate Program members and select the very first academy intake.
"I'm pleased that we have Ronan in place to help build our academy," commented New York Cosmos Head Coach, Giovanni Savarese. "For the past three years we have been planning the launch of our Academy. We are committed to the development of young talent in our area and with Ronan's experience in youth coaching we believe we are building a good foundation for young players," he added.
Players who are selected for the New York Cosmos academy will be able to advance their skills as well as experience a professional training environment and more competitive games.
"This is a great opportunity, not only for myself but also for hundreds of young players in the New York area," said Wiseman. "The Cosmos have a great history of talent but my role will be to ensure the club has a great future, giving homegrown talent the chance, experience and a pathway to professional soccer," he added.
Wiseman is also part of the Long Island Junior Soccer League, one of the largest youth leagues in the world with over 75,000 members, where he is the Player Development Program Director of Coaching.
Previously, he has coached college programs including, Long Island University CW Post, US Merchant Marine Academy at Kings Point, Adelphi University and Hofstra University. While coaching at Adelphi University, he worked as a United States Soccer Federation Region 1 Staff Evaluator identifying and selecting elite youth soccer players for the US National Team Programs. USSF "A" License
Wiseman played professional soccer in the North East Professional Super League, the Hellenic Professional Soccer League, and the United Soccer League (USL). He completed his professional playing career with the Long Island Rough Riders where he went on to become the Head Coach from 2004 to 2006.