By
Kevin McCrudden
, July 19, 2016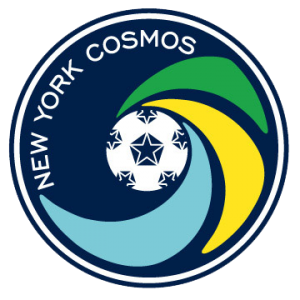 Crowd-Powered Mobility Company Becomes an Official Ride Share Provider of The New York Cosmos
New York (July 19, 2016) – Rally, a community mobility platform that offers pop-up mass transit to and from sporting events, concerts, and festivals, announces today the launch of its partnership with North American Soccer League champions, the New York Cosmos. The Cosmos and Rally will team up for the July 30th match against Puerto Rico FC, and the partnership will continue through the 2016 season.
Rally provides a unique high-end rideshare service which is crowd-powered. Their technology connects riders and dynamically routes buses as needed, accommodating groups from Queens, Brooklyn and Manhattan and all across North America.
For the rest of the season, it will be easy to catch a Rally ride to and from Cosmos games at Shuart Stadium in Hempstead, NY. Fans can book their ride through nycosmos.com with a ticket or through the Rally mobile app or website (rallybus.net). Travellers can choose a convenient Rally Point (bus stop) for pick up, and then sit back and relax with a snack, drink and your friends.
We're thrilled to partner with the Cosmos and are excited that they see the potential for their fans to really enjoy using our service," says Numaan Akram, CEO of Rally. "We know that with this launch we will be able to get more communities to Cosmos games, utilizing our easy to use technology, and help them extend their fan experience beyond the game with an enjoyable travel experience.  As we say here at Rally, Travel is better together."
"We are excited about this partnership with Rally," said Cosmos Chief Operating Officer Erik Stover. "We have spoken to fans and more often than not they mention the transport issues with getting out to Shuart Stadium. We believe that this partnership will help make it easier for fans to travel to games and enjoy the day without having to worry about how they will get there and back."
About Rally
Rally is crowd-powered travel for the sharing economy. Our technology connects you with other riders going to the same event or destination, then delivers high-end buses to get you there and back. Choose from preset trips or set up your own, then share your trip, invite friends, and relax...your ride is covered.
This isn't a new idea. From camel caravans to stagecoaches to high-speed rail, people have been going better by going together. Together is easier, more comfortable, and more fun. It's better for the community, the economy, and the planet. It just makes sense.  We're headquartered in New York City and have booked 500,000 rides in over 1,400 cities to events and destinations across North America. Where will we go together next?
About the Cosmos
The New York Cosmos are reigning champions of the North American Soccer League (NASL), having captured their second league title in three seasons and seventh overall on Nov. 15, 2015 with a 3-2 win over Ottawa Fury FC in The Championship Final at Hofstra University's James M. Shuart Stadium.
The Cosmos began play in 1971, spending 14 seasons in the NASL, winning five Soccer Bowl trophies and bringing some of the biggest names in world soccer to the USA. This included Pelé, Franz Beckenbauer, Giorgio Chinaglia and Carlos Alberto. It had been nearly 30 years since the Cosmos, an iconic global soccer club, played in a professional league. Yet throughout their absence, the club maintained a loyal and dedicated fan following.
On Aug. 3, 2013, the New York Cosmos returned to the NASL with a sellout win at Shuart Stadium, before embarking on a season that would see the Cosmos win the 2013 Soccer Bowl with a 1-0 victory against the Atlanta Silverbacks on Nov. 9, 2013 at Atlanta Silverbacks Park.
Raúl and Marcos Senna, legends at famed Spanish sides Real Madrid and Villarreal CF, each suited up in Cosmos colors for modern era championship runs, adding their names to the impressive list of global soccer stars to feature at the club.
The Cosmos submitted a privately-funded economic development proposal in 2013 to the State of New York to build a world-class 25,000-seat professional soccer stadium at Belmont Park. More information about the proposal and renderings can be found at newcosmosstadium.com.
For more information on the New York Cosmos, please visit nycosmos.com, join us on Facebook and follow us on Twitter and Instagram (@NYCosmos). Tickets for the 2016 season are now available by calling 855-71-COSMOS or via the club's official website at nycosmos.com/tickets.