By
Sean McCaffery
, September 10, 2020
Kari Cohen of the Upper East Side has been tabbed for the "Game Changer" list of The Sports Journal for 2020 as one of the Top Women in Sports Industry. This took into consideration those involved with teams, leagues, sponsors, tech, media and other areas.
Team GM, Marc de Grandpre informed "In only her first year with the club, she has already displayed extaordinary leadership. Kari's steady hand and willingness to quickly adapt during this pandemic has been immeasurable., We look forward to watching Kari continue." She had just come on board in Jan. and has been responsible for any and all leagal matters realtive to RBNY, RBA, and their Academy. That would encompass heading legal matters in all departments across the board to go along with regulatory, compliance, real property and governmental areas.
She is one of but 50 such women chosen to this list, Part of Sports Business Journal's 10th such selections of Game Changers The chosen few are to be honored on Oct. 27 with a Sports Business conference to be held virtually. 
2011 saw her with BSE Global with her June hire as an Assoc. Counsel, then up the ladder she went to Counsel for Legal & Business Affairs, another promotion to VP & Asst. General Counsel then onto Deputy General Counsel.
Now she is tasked with conducting negotiations and drawing up agreements with suite liscenses, ticketing, vendors, and naming rights. sponsorrship for the Nets, Islanders, Barclays Center, NYCB Live Home of Nassau Veterans Memorial Coliseum & Webster Hall. 
Soccer Long Island Magazine applauds her being named to this most prestigious list.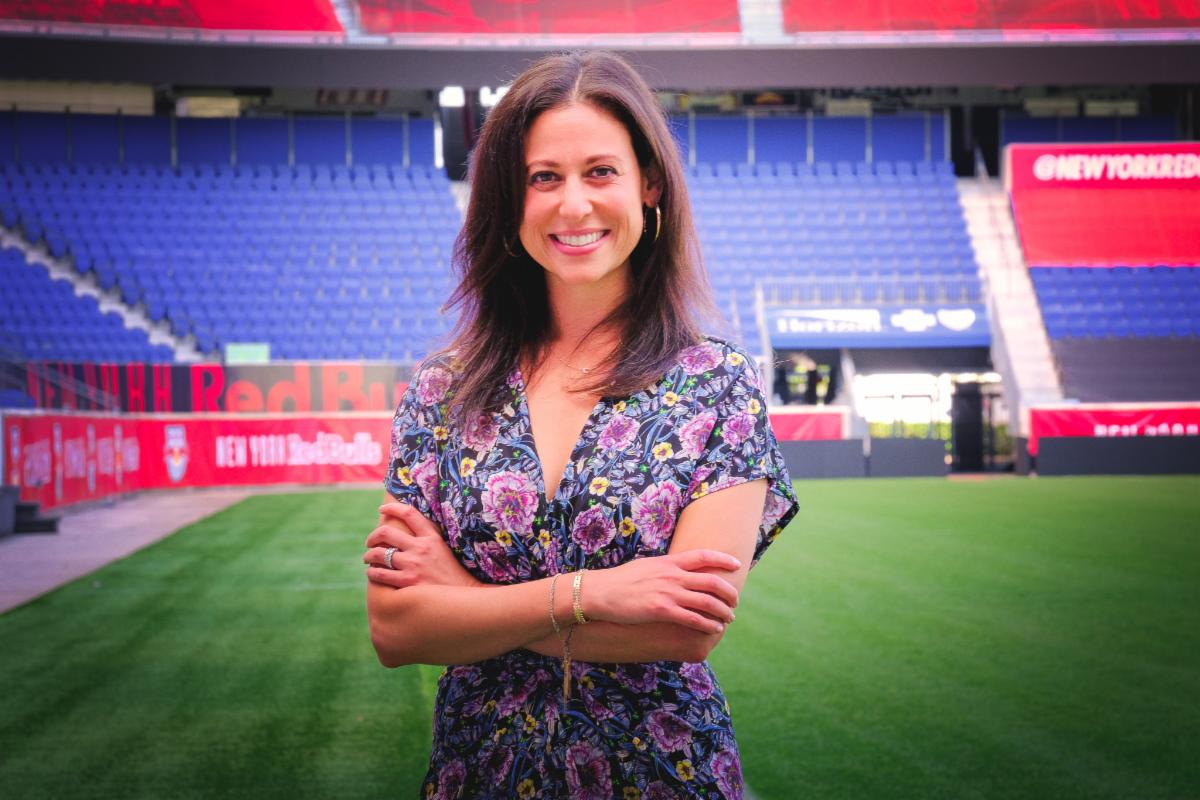 Photo credit New York Red Bulls.