By
Kevin McCrudden
, May 24, 2016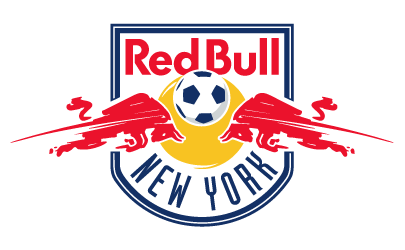 NEW YORK(Tuesday, May 24, 2016) - New York Red Bulls forward Bradley Wright-Phillips was voted Major League Soccer Player of the Week by the North American Soccer Reporters (NASR) for the 12th week of the 2016 MLS season.
As part of a historic 7-0 Heineken Rivalry Week performance over New York City FC, Wright-Phillips and the New York Red Bulls rolled to their second consecutive victory on Saturday at a packed Yankee Stadium. Wright-Phillips scored two goals and assisted on another in helping the Red Bulls move to third in the Eastern Conference standings (5-7-1, 16 points). With Saturday's brace, the English forward continued his tremendous streak in the crosstown rivalry, scoring six goals in four matches all-time against New York City FC.
With the Red Bulls already playing with an advantage in the first half, Wright-Phillips made his mark on the match with his first goal in the 42ndminute of play. Teammate Mike Grella made a skilled run into the box and sent a cross directly in front of goal that Wright-Phillips headed into the back of the net for a 2-0 Red Bulls lead (Watch Goal).
With an MLS goal of the week contender, Wright-Phillips further added to the Red Bulls already impressive first half with a bicycle kick goal past diving goalkeeper Josh Saunders in the 47th minute of play to give his squad a 3-0 advantage heading into the break (Watch Goal). Wright-Phillips would then assist on New York native Alex Muyl's first career MLS goal in the 56th minute, opportunistically stealing a pass and setting up Muyl perfectly in front of the net (Watch Assist). Following Saturday's performance, Wright-Phillips now has five goals and two assists on the season.
The New York Red Bulls next host Toronto FC at Red Bull Arena on Saturday, May 28 (7 p.m. ET, MSG, MSG GO, Red Bulls Radio). Tickets for all Red Bulls home games are available by visiting www.NewYorkRedBulls.com/tickets .
The MLS Player of the Week is selected each week of the regular season by a panel of journalists from NASR. The group consists of members of print, television, radio and online media.