By
Kevin McCrudden
, August 9, 2016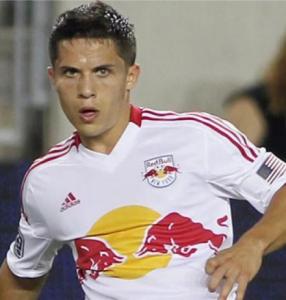 HARRISON, N.J. (August 9, 2016) - New York Red Bulls Homegrown defender Connor Lade will miss the rest of the 2016 season due to a torn ACL. Lade suffered the right knee injury in New York's 2-2 draw at Los Angeles Sunday night.
 Lade will undergo surgery later this month.
The Homegrown defender was in the midst of his best season yet as a professional in 2016 for the Red Bulls. Lade, a native of Morristown, N.J., has made 20 appearances and 16 starts for New York this season across all competitions.
 He scored his first MLS goal on July 13, the game-winner against Orlando City SC. The defender has made more appearances than any other Homegrown Player in club history, with 73 regular season games played.
Lade signed with the Red Bulls in December of 2011, and had his contract extended prior to the start of the 2016 season.