By
Kevin McCrudden
, February 25, 2015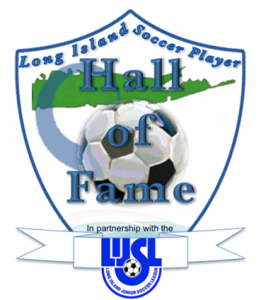 NESCONSET, N.Y. -- Long Island, New York ~  The Long Island Soccer Player Hall of Fame has announced the class of 2015 inductees.
The founder of the Long Island Soccer Player Hall of Fame, Kevin L. McCrudden, said, "it is a tremendous honor for me to name the Class of 2015 into the Long Island Soccer Player Hall of Fame.  Long Island for so many years was considered the "hot bed" for soccer talent in America and it is such a privilege to honor those players that are a part of that heritage as a reminder to our current players that Long Island has a tremendous soccer history and legacy to live up to."
Michael Windischmann ~ Michael is one of the most successful and celebrated players to come from the New York metro area in history. He is already a member of the United States Soccer Hall of Fame, Cosmopolitan Junior Soccer League Hall of Fame and Adelphi University Hall of Fame.
He earned 50 "CAPS" with the full US National Team from 1984- 1990 and started as the youngest player, 17 years old  vs Ecuador in 1984.  He was captain of the U.S. National Team for four years and Captained the 1990 team, which was the first team to qualify for the World Cup in 40 years. (since 1950)  He holds the U.S. National-team record for the most consecutive games played (36) and started (33) and was the 1989 U.S. Soccer Athlete of the Year (http://en.wikipedia.org/wiki/U.S._Soccer_Athlete_of_the_Year).
Michael played professionally for the Albany Capitals of the ASL in 1989 and was a member of the Los Angeles Lazers (http://en.wikipedia.org/wiki/Los_Angeles_Lazers) of MISL in 1987-88. He also played for the U.S. at the 1989 and 1992 FIFA Futsal World Championship (http://en.wikipedia.org/wiki/FIFA_Futsal_World_Championship) which finished third and second respectively. He earned 24 caps (http://en.wikipedia.org/wiki/Cap_(sport)) and scored 4 goals for the United States national futsal team between 1986 and 1992.
Michael was a 4 year starter at Adelphi University and All-State selection each of his four years and an All-American in 1985.    He played in the World University Games in 1985 and 1987 and was a member of the Gold Medal US Olympic Festival team in 1986 and Bronze Medalist in '85.  He was also a member of the 1988 US Olympic Team, 1987 Pan American team, and USMNT youth team in 1983 and 1984 youth World Cup qualifying team.
Emily Pickering (Harner) ~ Emily is one of the most well known and talented players to ever come from Long Island and is one of the original members of the first US Women's National Team in America of which she was Captain.  She was inducted into the National Soccer Hall of Fame in 1986.
Emily was the first American soccer player to play professionally in Europe.  She played in Italy for Juventus Feminile. She won four National NCAA Championships at North Carolina Chapel Hill and was a three-time All American.
She was the High School Female Athlete of the Year from Massapequa, a McDonald's High School All-American and an Empire State Game Gold Medalist four times.
Tommy Lang  ~ Tommy Lang is currently the Men's Soccer Coach at Southern Connecticut College, but he started his youth career with the New Hyde Park Kickers/ Garden City Centennials of the Long Island Soccer Football League and was an All-County player for New Hyde Park H.S.
He went on to play at Adelphi University from 1973-76 where they were National Champions in 1974.
Tom played professionally in short stints for the New York Cosmos ('77-'78); Colorado Caribous ('78-'79) and the Atlanta Chiefs and New Jersey Americans of the American Soccer League (ASL) ('79-'80)
He played for many years for Lynbrook in the LISFL and actually coached the 1984 Lynbrook Over 30 team that won the National Championship of the US Open Cup.
Alan Bodenstein ~ Alan is a graduate of Hofstra University and represents a generation of players in the United States, like some of his fellow inductees, when there was no outdoor professional soccer league in America and therefore spent most of his career playing indoor soccer. He is also the son of Gene and Fay Bodenstein the owners of the famous Massapequa Soccer Shop.
He was drafted in 1979 by arguably the most successful and well known MISL franchise, the NY Arrows. He also played with the New York Express 1986,  Fort Wayne Flames 1986 – 1989, New York Kick 1990 and Dayton Dynamo in 1990 – 1991.
In 1985 Alan signed with Karlsruher S.C. in Germany, but never made an appearance for the club.  He was also a member of the US Pan American team and US Maccabiah teams from 1982 through 1993.
Michael Collins ~ In addition to being the son of long time LIJSL President Peter Collins, Michael has the unique designation of being one of the first players to be drafted directly out of High School to play professional soccer.
Collins stated from his home in California, "it's an honor to be remembered with some of the top players and people that have represented Long Island soccer over the years."
He was a star at St. John the Baptist High School in West Islip where he won three State Titles and was drafted by the NY Arrows.  He also played for the New York United of the ASL, as well as several years playing indoor soccer. He played with the NY Arrows from 1981 through 1984, Baltimore '84-'86, and back to New York before heading out to Los Angeles from '86-'89 and with St. Louis in 1990.
He was an MISL All-Star in 1987 and 1989 with a 14 goal average over 9 seasons with 25 goals and 53 points with the LA Lazers in the 1988-89 season
He had 3 "CAPS" with the USMNT and played for the U20 USMNT 14 times between 1988 and 1989
Recently retired LIJSL President and Long Island Soccer Player Hall of Fame Board Member Addie Mattei-Iala states, "I am so very excited about this years inductee's, what a great group. Being involved in soccer for so many years and being President of the LIJSL, I have had the pleasure of knowing many of these players and their families for many years.  It is a pleasure to acknowledge them and their amazing success in soccer."