By
Kevin McCrudden
, June 8, 2016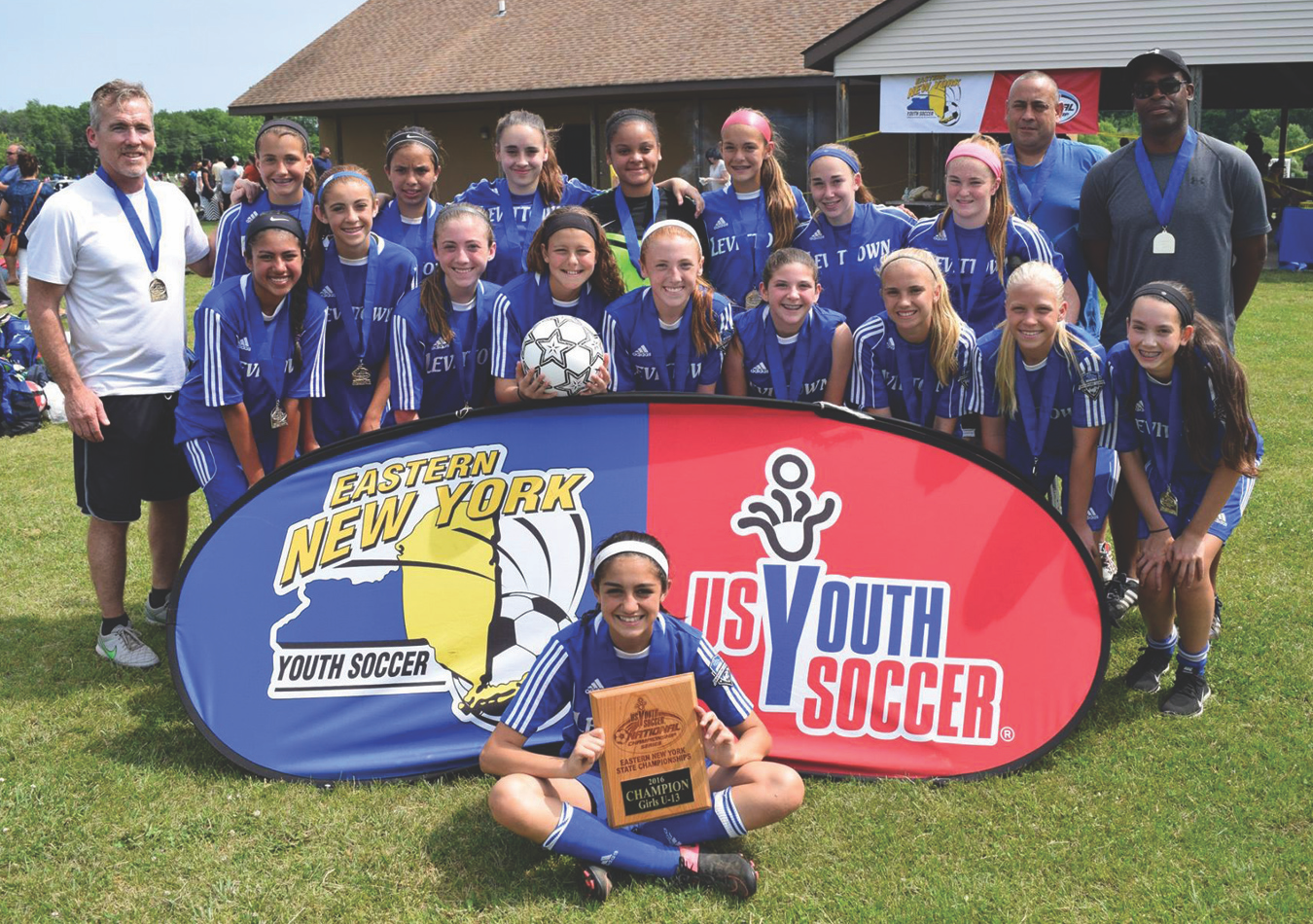 By Randy Vogt, Director of Public Relations, Eastern New York Youth Soccer Association
June 8, 2016-The Levittown Wildcats of the Long Island Junior Soccer League (LIJSL) won their second consecutive State Open Cup title with a 4-3 squeaker over Staten Island United Blaze of the Staten Island Youth Soccer League (SIYSL) and Eastern New York Premier League (ENYPL). This Eastern New York Youth Soccer Association (ENYYSA) Girls-Under-13 State Open Cup final was played on June 4 at Stringham Park in LaGrange.
Olivia Pearse scored two goals while Kerrigan Demeij and Kira Olivos added one apiece for the two-time State champs. Liz Gallagher scored two goals and Juliette Giustiniani had one for Staten Island United, which had been down 4-1.
"We kept fighting and coming back. I could not be prouder of the girls," said Staten Island United coach Michael Meagher.
"Our fourth goal, which wound up being the game-winner, was pivotal," explained Levittown coach Rob Pearse. "We have a lot of training to do to prepare for the hot weather in West Virginia."
Levittown will be playing for the Regional championship from June 30 to July 5 in Barboursville, West Virginia and Eastern New York will help pay for their costs.
Staten Island United received the Howard Rubenstein Sportsmanship Award as determined by the game officials. Now living in Kentucky, Mr. Rubenstein was seemingly involved in every facet of New York soccer for decades and is a member of the Halls of Fame of Eastern NewYork, the US Amateur Soccer Association and the LIJSL.
With over 100,000 youth soccer players––both boys and girls––and more than 25,000 volunteers, the non-profit Eastern New York Youth Soccer Association (ENYYSA) stretches from Montauk Point, Long Island to the Canadian border. Members are affiliated with 11 leagues throughout the association, which covers the entire state of New York east of Route 81. ENYYSA exists to promote and enhance the game of soccer for children and teenagersbetween the ages of 5 and 19 years old, and to encourage the healthy development of youth players, coaches, referees and administrators. All levels of soccer are offered––from intramural, travel team and premier players as well as Children With Special Needs. No child who wants to play soccer is turned away. ENYYSA is a proud member of the United States Soccer Federation and United States Youth Soccer Association. For more information, please log on to http://www.enysoccer.com/, which receives nearly 300,000 hits annually from the growing soccer community.