By
Sean McCaffery
, January 19, 2020
Mauricio Pineda has inked a deal with the Fire via a Homegrown Player contract, and is signed for this season, with team options for the next trio of years.
HC Raphael Wicky informed "We're very happy that Mauricio has decided to return to Chicago to begin his professional career. He has all the abilities necessary to become an impactful player. I'm looking forward to working with Mauricio to help him reach his potential."
At 22, Pineda comes to the Fire following a stellar career with UNC Chapel Hill as team captain and seeing time in each and every game during his quartet of years there. His 79 games, 74 starts had him bag 17 goals and 8 assists. 2019 saw him lead the team in shots at 52, shots on goal with 23 and GWG with a trio, and good for 2nd overall with 5 goals. Pineda achived All-ACC in each year of play, first team the last pair to go with an All-American 2nd team selection by USC in 2018.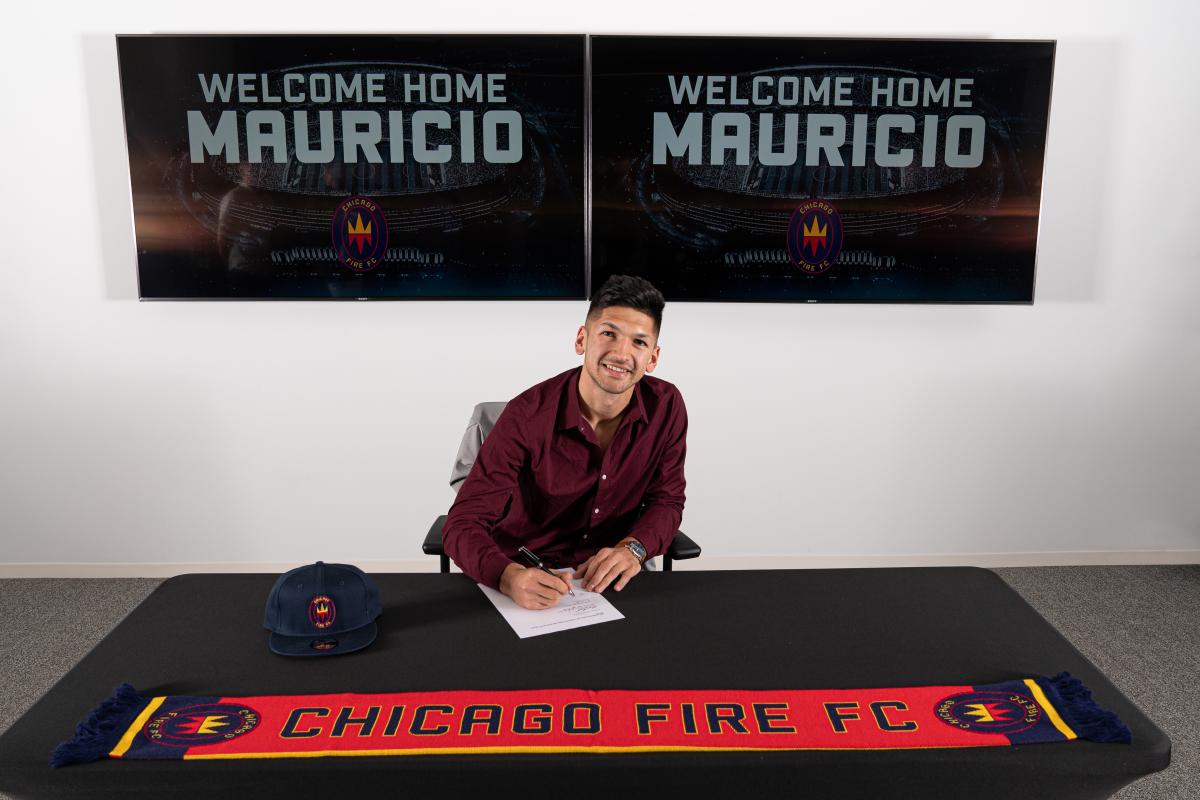 Photo credit: Chicago Fire
Pineda stated "I'm so happy to sign my first professional contract with the Fire. I joined the Club when I was 10 years old and have been dreaming of playing for the Fire since then. I can't wait to get started."
Mauricio had been with the Academy as they took their first ever USSDA National TItle in 2015, his play there led to his being called into the U-18 & 19 USMNTs. He is the 2nd member of his family to sign as a Homegrown with the FIre, Victor, his bother preceeded him as the first such player in 2010, Mauricio is now one of 6 such players on the first team.