By
Sean McCaffery
, June 24, 2020
Their biggest to date monetary donation to one single group, $62,000 was made to the United Way of Greater Cincinnati. These monies are intended to assist the charity with their Coronavirus relief efforts. The deposits were collected in a very successful month, May 12-June 12 totalling $61,500, the team rounded it up. Team Prez., Jeff Berding delivered the funds to the United Way of Greater Cincinati Prez. & CEO, Moira Weir at the teams offices downtown.
Berding stated, "We're thrilled to make a donation like this to the United Way to help support their COVID-19 relief efforts. Our club partnered with the United Way this offseason and we challenged our staff to support the impactful work the organization does in our community.:
Moira added " We are excited FC Cincinati agrees that United is the way for our community to recover and reviatlize from COVID-19. The organization and fanbase are extremely generous in their neighbors great time of need."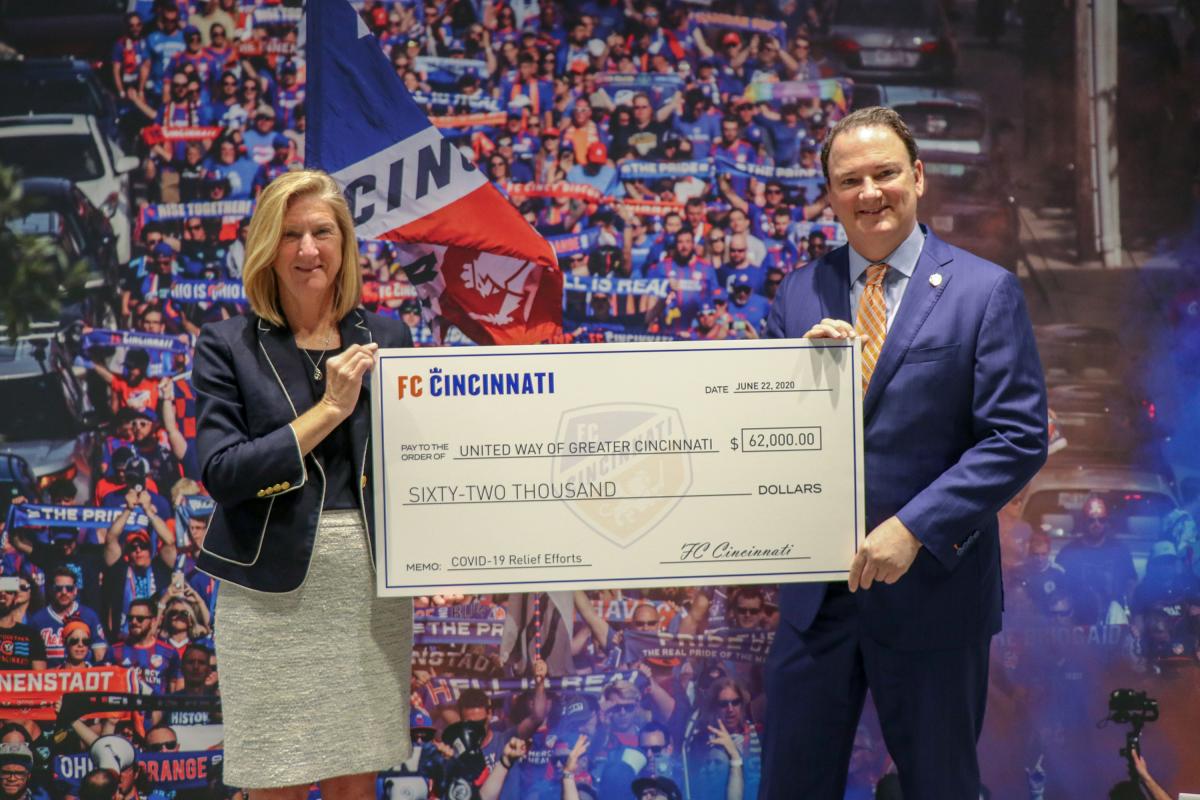 Photo credit FC Cincinnati.