By
Kevin McCrudden
, January 20, 2016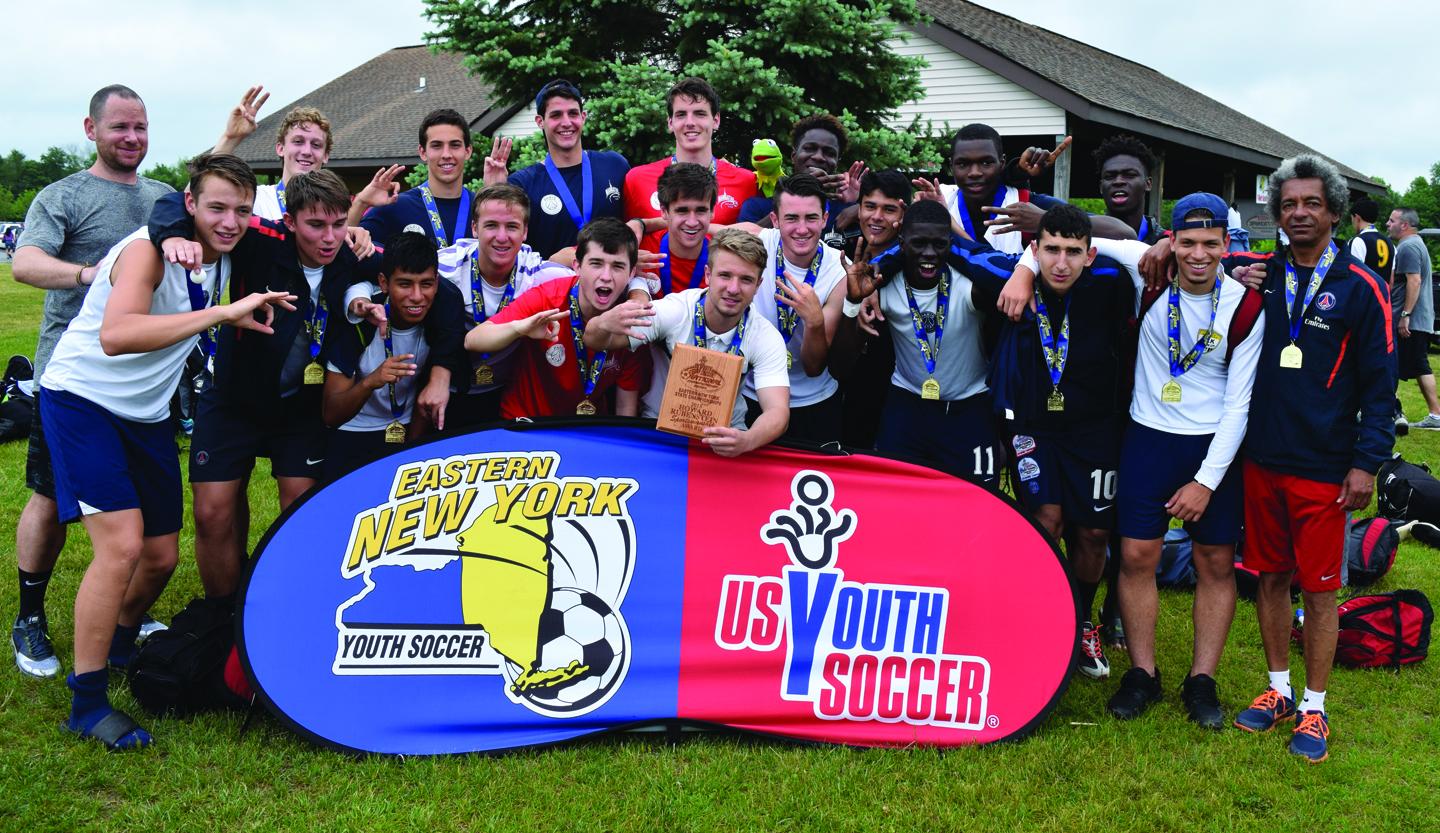 By Randy Vogt, Director of Public Relations, Eastern New York Youth Soccer Association
January 18, 2016-When Major League Soccer (MLS) Commissioner Don Garber announced on January 14 in Baltimore, "With the first selection of the MLS SuperDraft, the Chicago Fire select Jack Harrison," it was the first time an Eastern New York Youth Soccer Association (ENYYSA) product was selected first overall.
The previous highest selection of an Eastern New York player was when Richie Kotschau was picked second, also by the Fire, in the 1998 MLS Draft. Kotschau had a long professional career, playing for five MLS teams over the course of the next decade, was capped by the US National Team and he was inducted into the Long Island Soccer Player Hall of Fame in 2014.
After picking Harrison, the Fire traded him to New York City FC for the number four pick and general allocation money. So Harrison will kick off his professional career playing home games at Yankee Stadium, a long corner kick from Randalls Island, where he played his home games for Manhattan Paris Saint-Germain of the Westchester Youth Soccer District (WYSD).
New York City FC coach Patrick Vieira said, "He's young (19 years old), but I'm sure he will have a massive part to play in our squad. He's enthusiastic, he's full of energy and this is what we want."
Harrison has experienced a very diverse career so far with the England native joining Manchester United's youth academy at age seven. When at age 14, he was set to commit through age 16, his mother Deborah had concerns about that path having a negative effect on his education.
  
"Of course, he wanted to be a professional player but as a parent, you have to be careful about falling into that trap. What I said to him is if he had an option to play professionally, it's a bonus. You have to think of it that way and concentrate on education," she said.
  
His mother had done some research and discovered that in the United States, a kid could pursue higher education and a career in soccer. She connected with Jon Moodey, soccer coach at the Berkshire School in Sheffield, Massachusetts, 120 miles north of New York City. Since a move to the USA could lead to college, the family decided to have Jack leave home.
"The father of his school teammate, Hayden Cosman, called me saying, 'I have a kid that will be the best player on your team.' So I told him to send him down! When you have already a very talented team, that sounded great. And the rest is history!" commented Manhattan Paris Saint-Germain coach Wilson Egidio.
Harrison, who stays with his Manhattan teammates when playing and training in New York City, helped lead Manhattan to the heights of youth soccer as they won a national championship, three Regional championships and three State Open Cups. When they won the Boys-Under-17 national championship in 2014, Harrison assisted on the winning goal and won the Golden Ball MVP Award on a team made up of players from nine different countries.
"That was something very special about the team––the diversity was amazing," Harrison said. "It was nice to pick up different things from different players. It was something you don't get in England."
Coach Egidio commented, "Jack has a great attitude, which has an effect on the entire team, and he is very mature for his age and coachable as well, always looking to improve by working hard in practices and games. He is very dynamic as he can play anywhere on attack but I have used him at times as a defensive midfielder, where he did really well. He is quick, fast and can finish with both feet and his great vision makes him a cut above the rest." 
Before declaring himself for the SuperDraft, Harrison played as a freshman at Wake Forest, where he tied for the team-high with eight goals and led the Demon Deacons with 11 assists for 27 points. He became the first player to win the Atlantic Coast Conference Offensive Player of the Year and Freshman of the Year awards in the same season.
"They say America is the land of opportunity, and for me it's been nothing but that," Harrison concluded.
With over 100,000 youth soccer players––both boys and girls––and more than 25,000 volunteers, the non-profit Eastern New York Youth Soccer Association (ENYYSA) stretches from Montauk Point, Long Island to the Canadian border. Members are affiliated with 11 leagues throughout the association, which covers the entire state of New York east of Route 81. ENYYSA exists to promote and enhance the game of soccer for children and teenagers between the ages of 5 and 19 years old, and to encourage the healthy development of youth players, coaches, referees and administrators. All levels of soccer are offered––from intramural, travel team and premier players as well as Special Children. No child who wants to play soccer is turned away. ENYYSA is a proud member of the United States Soccer Federation and United States Youth Soccer Association. For more information, please log on to http://www.enysoccer.com/, which receives nearly 300,000 hits annually from the growing soccer community.
(Eastern New York Youth Soccer Association photo attached of Manhattan Paris Saint-Germain after winning the 2015 State Open Cup. Jack Harrison is in the middle in the white shirt, behind the boy holding the plaque and in front of the boy with Kermit the Frog on his shoulder. Coach Wilson Egidio is on the far right.)