By
Kevin McCrudden
, June 25, 2015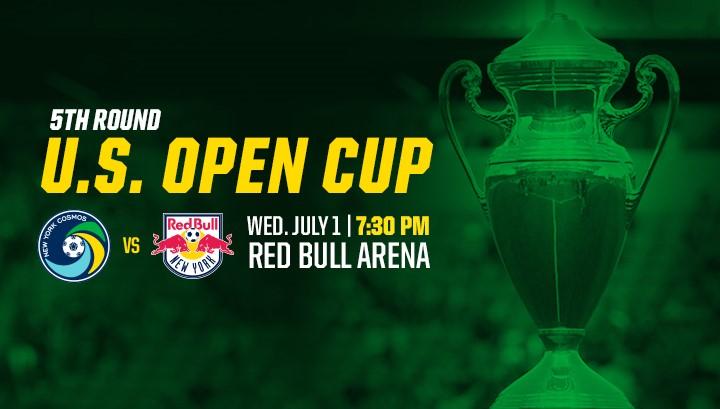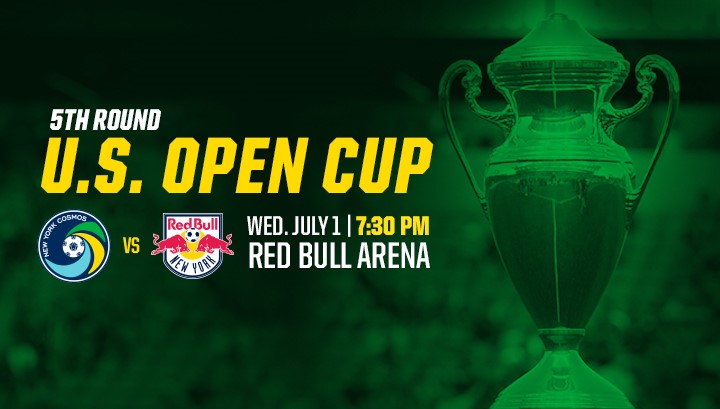 Tickets for the New York Cosmos' 2015 U.S. Open Cup road match against the New York Red Bulls are on sale now!
Cosmos supporters and fans will sit in Section 220 at Red Bull Arena in Harrison, N.J. Kickoff is scheduled for 7:30 p.m. ET next Wednesday, July 1.
Use the promo code COSMOS15 to get your ticket to the game.
This a fifth round Open Cup encounter. To make it this far the Cosmos knocked off Jersey Express 3-0 on May 27 and New York City FC on June 17 in a penalty shootout. The Red Bulls defeated the Atlanta Silverbacks 3-0 at Red Bull Arena on June 16.
The winner of this game will face either DC United or the Philadelphia Union in the quarterfinals. Last year the Cosmos defeated the Red Bulls 3-0 at Shuart Stadium in the fourth round.