By
Kevin McCrudden
, September 21, 2016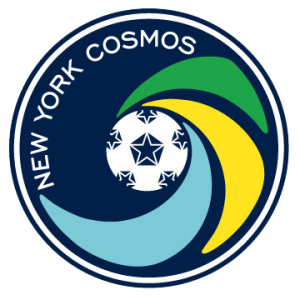 NEW YORK (September 20, 2016) – The New York Cosmos announced today that the club has signed right back Ryan Richter from the Philadelphia Union of Major League Soccer (MLS). As per club policy, terms of the deal were not disclosed.
Richter, a Southampton, Pa. native, last suited up for the Union's United Soccer League (USL) affiliate, Bethlehem Steel FC, during its inaugural season. He led the team in appearances (28), goals (5) and assists (4).
Before moving back to his home state, Richter helped pilot Ottawa Fury FC to an NASL Fall Season title and Championship Final berth in 2015, appearing in 30 games.
"Ryan has great experience at this level," said Cosmos Head Coach Giovanni Savarese. "He is a versatile player who can contribute to our push for another championship."
"It's exciting to be back in the NASL," Richter said. "I have a tremendous amount of respect for this club. Now it's time to hit the ground running and help the team achieve its goals this season."
Toronto FC initially loaned Richter to Ottawa in 2014, after the defender made 13 starts in MLS for the Reds. He was selected by Philadelphia as the No. 5 pick in the 2011 MLS Supplemental Draft. An alumnus of La Salle University, Richter won a USL Pro championship with the Charleston Battery in 2012, appearing in 24 matches and scoring two goals.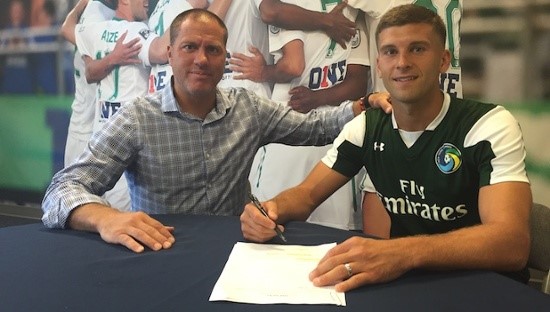 About the Cosmos
The New York Cosmos are reigning champions of the North American Soccer League (NASL), having captured their second league title in three seasons and seventh overall on Nov. 15, 2015 with a 3-2 win over Ottawa Fury FC in The Championship Final at Hofstra University's James M. Shuart Stadium.
The Cosmos began play in 1971, spending 14 seasons in the NASL, winning five Soccer Bowl trophies and bringing some of the biggest names in world soccer to the USA. This included Pelé, Franz Beckenbauer, Giorgio Chinaglia and Carlos Alberto. It had been nearly 30 years since the Cosmos, an iconic global soccer club, played in a professional league. Yet throughout their absence, the club maintained a loyal and dedicated fan following.
On Aug. 3, 2013, the New York Cosmos returned to the NASL with a sellout win at Shuart Stadium, before embarking on a season that would see the Cosmos win the 2013 Soccer Bowl with a 1-0 victory against the Atlanta Silverbacks on Nov. 9, 2013 at Atlanta Silverbacks Park.
Raúl and Marcos Senna, legends at famed Spanish sides Real Madrid and Villarreal CF, each suited up in Cosmos colors for modern era championship runs, adding their names to the impressive list of global soccer stars to feature at the club.
The Cosmos submitted a privately-funded economic development proposal in 2013 to the State of New York to build a world-class 25,000-seat professional soccer stadium at Belmont Park. More information about the proposal and renderings can be found at newcosmosstadium.com.
For more information on the New York Cosmos, please visit nycosmos.com, join us on Facebook and follow us on Twitter and Instagram (@NYCosmos). Tickets for the 2016 season are now available by calling 855-71-COSMOS or via the club's official website at nycosmos.com/tickets.