By
Kevin McCrudden
, December 16, 2015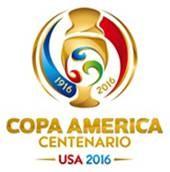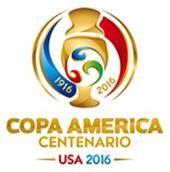 CHICAGO (Dec. 16, 2015) – The historic 2016 Copa America Centenario final will be held at MetLife Stadium in East Rutherford, New Jersey, on Sunday, June 26, tournament organizers announced today. The 82,000 seat stadium will host the climactic match of next summer's special edition of the South American championship – a once-in-a-lifetime event that will honor 100 years of history and will feature some of the world's best teams and players.
The 16-team tournament featuring the top teams from the Western hemisphere will be held June 3-26 in 10 venues across the United States.
The New York/New Jersey venue has played host to a number of significant international matches since opening in 2010,  including a pair of U.S. Men's National Team matches against five-time World Cup champion Brazil and then No. 1-ranked Argentina, and sellout CONCACAF Gold Cup knockout matches.
The format of the Copa America Centenario schedule – including match dates in each venue - will be released tomorrow, Dec. 17. Fans are invited to visit the newly launched tournament website at CA2016.com and follow the tournament news at the event's official Twitter account @CA2016 and Facebook page.
To be among the first to access tickets to this once-in-a-lifetime event, fans can visit www.CA2016.com. Due to the expected high demand for this premium soccer tournament, fans are urged to register early to guarantee access to information as it becomes available. More ticketing information will be released in the coming weeks.
On June 9, 2012, MetLife Stadium hosted an international match between Argentina and Brazil, with 81,994 fans marking the highest attendance for a soccer match in New Jersey history. In addition to hosting CONCACAF Gold Cup knockout matches in 2011 and 2015, the home stadium for the NFL's New York Football Giants and New York Jets, served as the site for Super Bowl XLVIII as well as numerous concerts for superstar performers U2, Bruce Springsteen, Bon Jovi, Kenny Chesney, Taylor Swift and many others.
The 2016 Copa America Centenario is the historic centennial edition of Copa America – the South American championship – and will be staged outside of South America for the first time. The tournament will feature six teams from CONCACAF and all 10 teams from CONMEBOL.
The host metropolitan areas and respective stadiums are: Foxborough (Gillette Stadium), Chicago (Soldier Field), Houston (NRG Stadium), Pasadena (Rose Bowl), New York/New Jersey (MetLife Stadium), Orlando (Orlando Citrus Bowl Stadium), Philadelphia (Lincoln Financial Field), Phoenix/Glendale (University of Phoenix Stadium), Bay Area (Levi's Stadium) and Seattle (CenturyLink Field).
Similar to the FIFA World Cup, each venue will host matches on multiple days through the tournament. Most venues will host at least three games.